REAL GAY FOOT FETISH PORN VIDEOS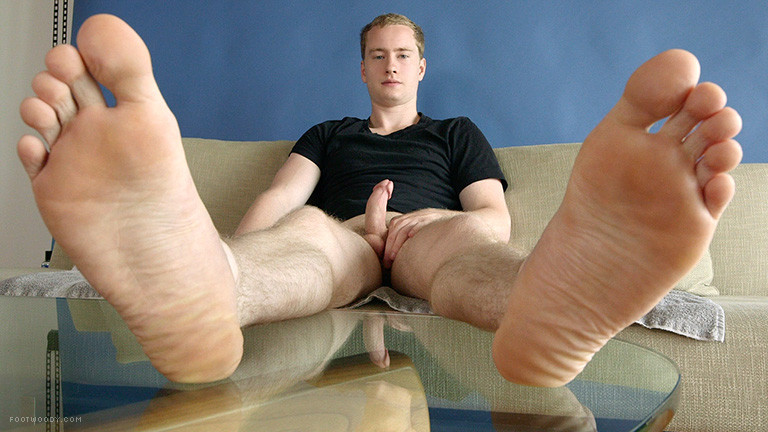 FEATURED MALE FEET VIDEO - GARY'S STRAIGHT MALE FEET!
Blonde straight guy kicks off his sneakers to reveal his sweaty bare feet. Wiggling his toes as he paws at his cock still inside his gym shorts. He strips naked and shows off his thick straight cock with his beautiful feet right up in the camera. He pulls his legs up and pokes at his asshole with slippery finger. Slowly fucking his virgin asshole as he -- CLICK HERE TO CHECK OUT HIS VIDEO!
- CLICK THUMBNAILS OR MODEL NAMES TO VIEW -
© 2013 yL publications inc - all rights reserved